Academic All Stars Showcase
July 24- 25 | Oak Brook, Illinois
The Best Recruiting Event in the Midwest
The Academic All-Stars showcase is a thrilling competition created especially for high school lacrosse players aiming to advance their academic careers. This showcase promises to be an excellent chance for players to display their skills and compete against some of the best players in the country with a guarantee of three intense games.
High-level college coaches will be onsite to offer athletes invaluable instruction and advice. Players will not only have the chance to perform in front of renowned coaches, but also to learn from them in order to hone their talents and receive knowledge that will help them succeed on the field.
Players can anticipate exceptional competition with other top high school players from throughout the country, in addition to the games and training sessions. Players should take advantage of this excellent opportunity to test their skills and compare themselves to other players.
The Academic All-Stars showcase is a memorable event that promises to give high school lacrosse players a unique experience. This showcase is a must-attend event for any serious lacrosse player trying to better their game since it offers top-notch coaching, great competition, and the chance to show off their skills.
Dates: 7/24- 7/25, 2023
Times: Monday- 9:00am- 5:00pm; Tuesday- 9:00am- 3:00pm
*Times subject to change
Location: Oak Brook Park District- North Fields, Oak Brook, IL
Grad Years: 2024- 2027
Games: 3- game guarantee
Early- Bird Price: $350
*Early- Bird Pricing ends 3/17
Regular Price: $400
Click on the button below to pre-order your film today!
9:00am- 9:30am: Check-in
9:30am- 10:00pm: Warm-up & Stickwork
10:00am- 10:45am: Positional Work
10:45am- 11:40am: Lunch
11:45am- 12:45pm: Game 1
12:45pm- 1:45pm: Game 2
1:45pm- 2:45pm: Game 3
2:45pm- 3:15pm: Recruiting Talk
9:00am- 9:45am: Combine
9:45am- 10:30am: Warm-up & Stickwork
10:30am- 11:30am: Playoff
11:30am- 12:30pm: Lunch
12:30pm- 1:30pm: Championship
1:30pm- 2:00pm: Awards
2023 Colleges in Attendance
University of Virginia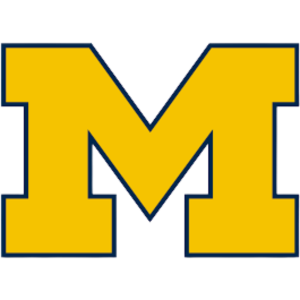 University of Michigan
University of Delaware
UMass Lowell
Lewis University
University of Indianapolis
Florida Southern
Ohio Wesleyan University
 2023 Attendance: Hendrix College, Spalding University, Williams College, Young Harris College, Lincoln Memorial University, Tusculum University, Swarthmore College, Concordia University of Wisconsin, Aurora University, Mount Saint Mary's College, Beloit College, Illinois Institute of Technology, Colby College, St. Andrew's University, Elmhurst University, University of Montevallo